Sorry for the abscence of updates in the past week. I was in the midst of a final and had lots of other tasks to attend to. But all's well now.
I was searching the word Kursk on a search engine and found
this
. It's an article written by a BBC journalist who visited Kursk. A lot of what was mentioned rang true- those who visit the city centre here will have a totally wrong perception. As thick and as elaborate you build a metal chain, it is only as strong as it's weakest link. So as lavish and as luxurious you build the city centre up to be, if the urban and suburbs are still littered with garbage, houses in shambles and different states of disrepair, homeless people wandering around... well, you get the picture.
But anyway, one thing I can't deny is the economic boom we're seeing with our own eyes. When I first arrived in this town, there were barely any shopping malls around. The closest one was at least 15 minute away by bus. Now, there's one a right accross the university, there's one 10 minute on foot away, there's another 2 10 minutes on bus, another probably 6 or 7 in 20 minutes bus ride. And more along the way. At the rate they are going, we'll be seeing more shopping malls then there are in Kuching.
This, for example, is one of them-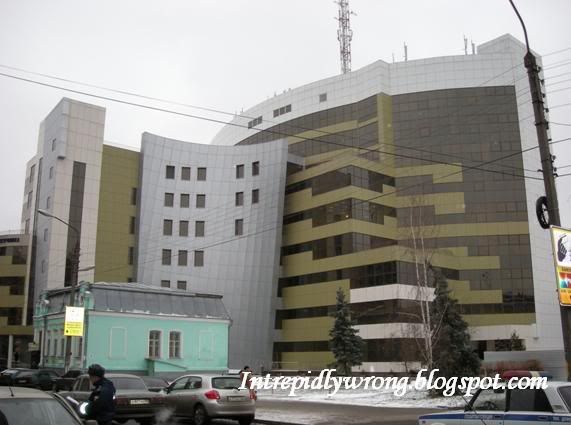 This, out of nowhere, was named Sadovaya Plaza. This is the FIRST ever building in Kursk, where the name of the place is not written in
Cyrillic
alphabets. I'm not exagerrating when I say that more than half of the locals living here do not read latin alphabets. Most likely they'll look up and read- 'Shto? (wha'???)'
As you are reading this right now, more buildings are still being built, either serving as a bank, an office, a multipurpose complex or in the spirit of things- shopping malls!
Weird though- we're still not seeing any MacDonald's sign being hung anywhere in the city. Weird considering that they say you can walk 10 minutes somewhere downtown in Manhattan, New York, and probably pass by 3 MacDonald's store.
I hardly ever eat out nowadays, but Thursday was an exception, we had a finals in the subject of Opthalmology and this restaurant was about 5 minutes away from the hospital where the examination was conducted, called Dacha, meaning cottage in Russian.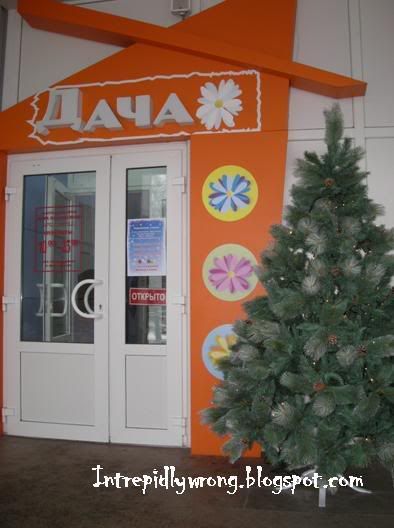 They offer this option- to fill a plate with as much food as you like, costing 89rubles (RM12). But there's one catch though, you can only choose from a limited variety of salads. And the raw materials used to cook the salad were- onions, cabbages, beetroot, carrots, potatoes... basically materials that are cheap, and basically a big rip-off. But it was really the choice of this Ripoff or another bigger ripoff (one measly scoop of mashed potatoe, one bowl of measly soup and one piece of meat nugget- also 89 rubles).
Guess you see which ripoff I decided to be ripped by.
Here's the salad plate that Niny, my classmate filled.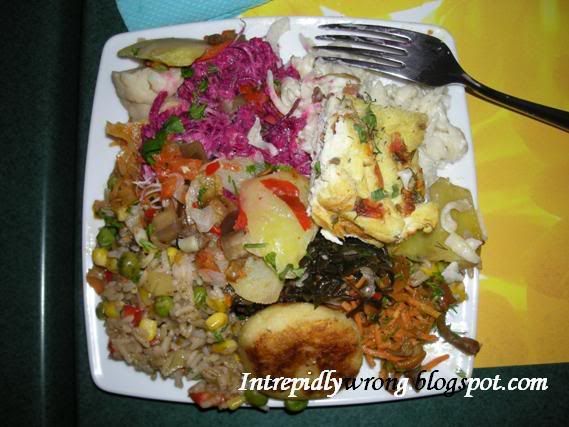 Here's mine.
Here's me taking a big munch off of the big ripoff.
Lynn Wei posing for the camera.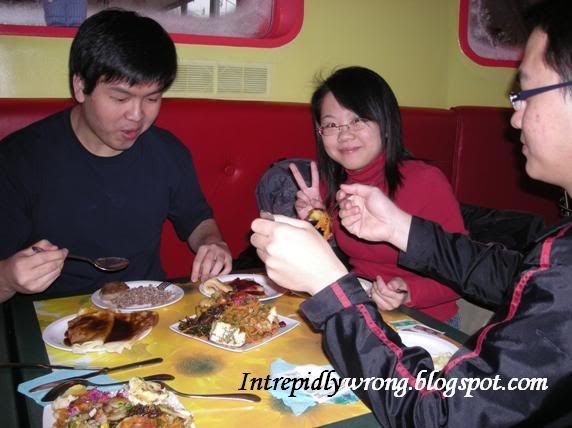 And Teo taking a peep at his PDA.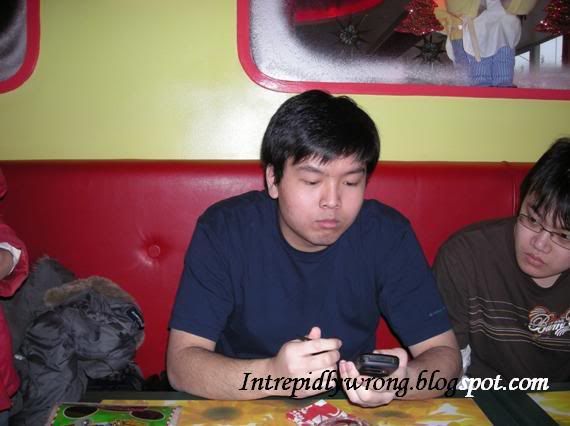 Desert- a slice of Raspberry cake. Another ripoff.