Actually, I didn't really even know the significance about Men's day. Knowing me, I'd be happy if there was any reason for us to gather together and cook ourselves a meal. In fact I only knew the meaning of this celebration from reading my friend and fellow blogger,
Irise's entry
on it.
So here we are, 2 days after Chap Goh Meh (the 15th day of Chinese New Year), finding ourselves in another holiday, what are we to do? Celebrate, of course!
We had much much more planned out for the night, though.
Starting with this Abalone, which my friend Benny brought from Malaysia.
And the Sea cucumber that Choc Ky brought, also from Malaysia.
And this Vacuum-Packed, Pre-cooked Peking Roasted Duck that I brought from Belgrade, Serbia.
Want to go behind the scenes of what would be an expensive, high-class, 5-star dinner?
Benny started off by slicing the Abalone into a few slices.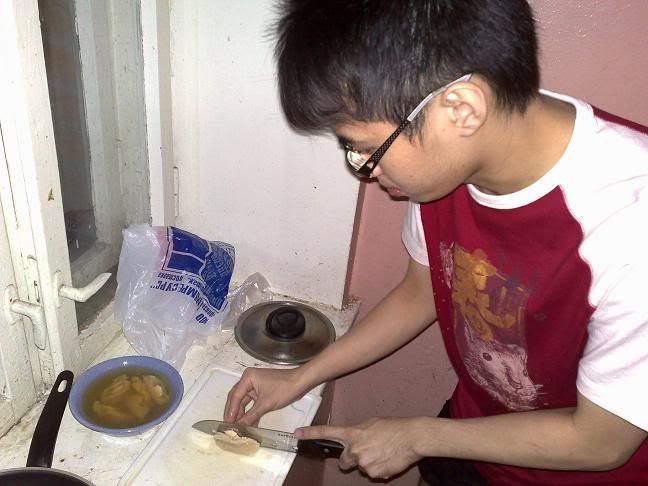 These are the ingredients needed to prepare the Abalone-chicken stew. Some sliced up chicken breast, the Abalone, of course, and some chinese mushroom, soaked.
As for the sea cucumber, I braised it with sliced pork and some chicken mushroom, with oyster sauce, dark soy sauce and pepper as seasoning.
We also had chinese spring roll, another expensive chinese delicacy. Here you see Sandra helping me out with the rolling of the spring roll.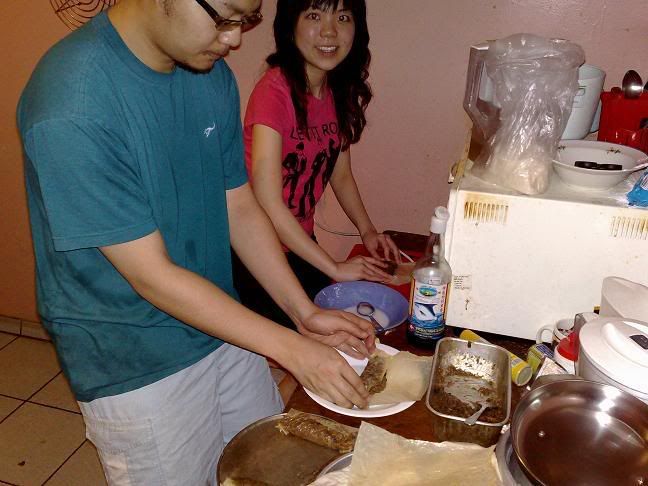 As for the vege, we had steamed caluli flower and carrot, with razor clams (also I brought from Malaysia).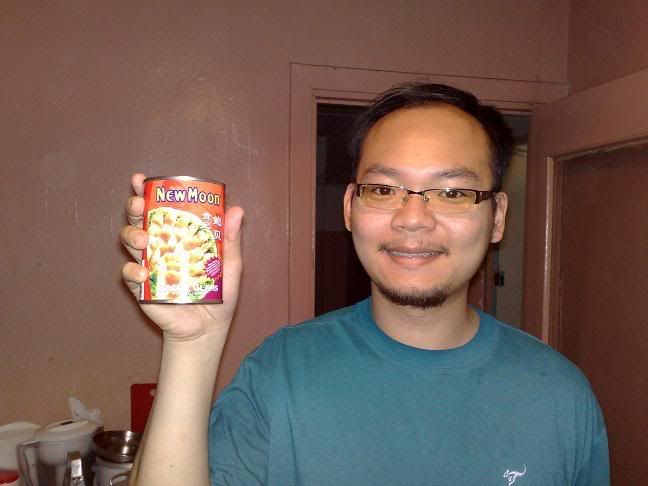 Chop chop chop! Clang Clang Clang and Voila! Our Men's Day dinner.
Let's see what it costs:
Chicken and abalone stew with chinese mushroom= RM 80/ USD 23.5
Braised Pork with Sea Cucumber with chinese mushroom in soy sauce and oyster sauce gracy= RM 85/ USD 25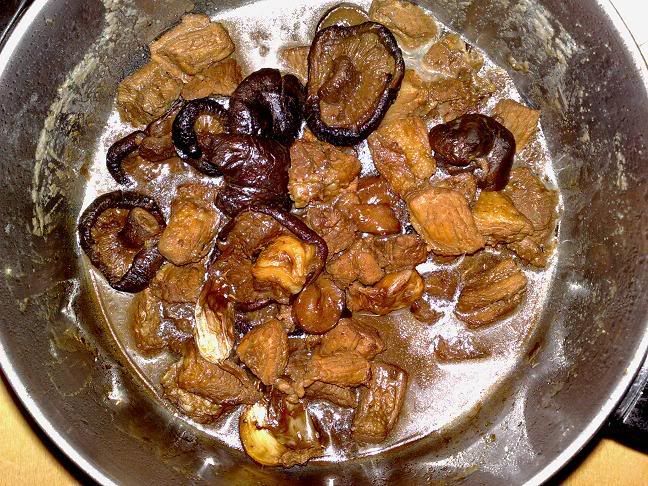 Peking Roasted Duck with Gravy, served with slices of fresh Chinese cabbages= RM 75/ USD 22
Chinese Spring Roll= RM 10/ USD 3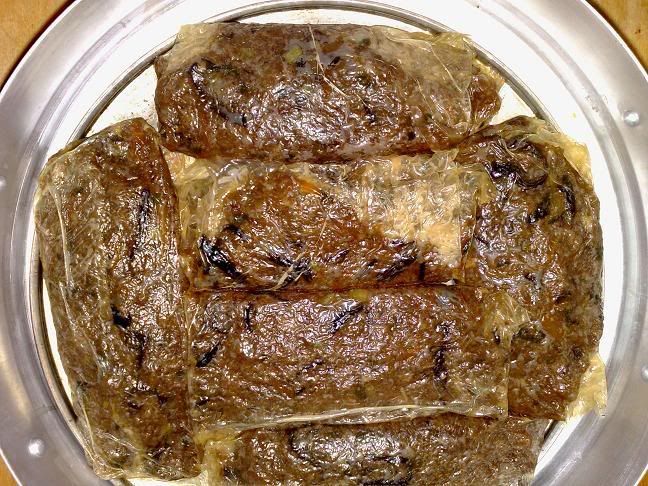 Steamed cauli flower with sliced carrot with razor clams= RM 10/ USD 3
Which meant...
Cost of Dinner = RM 260, or USD 77!
The fact that we had Abalone, Roasted Duck, Razor Clams, Spring Rolls and Sea Cucumber all in one night here in Kursk, Russia? = Priceless!