Last summer right before I got back to Russia, during my stop over in KL,
Bernard's
dad drove us ALL the way to Klang from downtown KL to have a taste of their world-famous
Bak Kut Teh
(translated as Meat Bone Tea, but actually meaning Pork Rib Tea). All this while I thought that, you know, maybe the myth about Klang Bak Kut Teh was overrated, but having tasted it, I must say I've become addicted to it!
Before leaving Klang, I dropped by a local Chinese Herbal store to buy me a few packets of their original Bak Kut Teh, of specially composed remedies of different kinds of herbs and spices.
Seeing that I managed to buy a beautiful chunk of pork rib, with minimal fat and just fresh fresh meat all around, I invited Benny and Sandra to have dinner with me, for a dinner of my own recreation of Klang's Bak Kut Teh.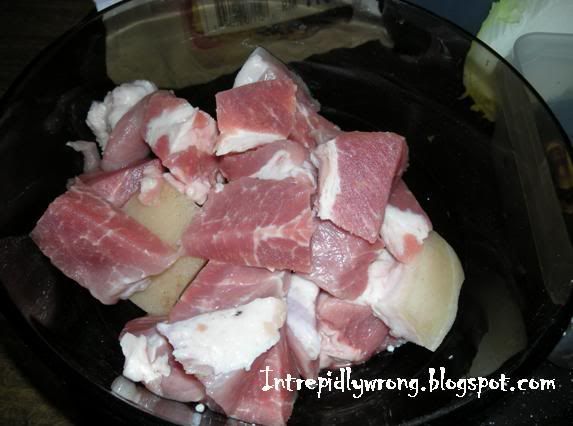 Ingredients:
1 kg of pork meat
chinese mushroom, soaked
1 packet of Bak Kut Teh spice
Dark Soy sauce
Salt
Pepper
MonoSodium Glutamate (MSG)
Chinese Cabbage
1. Boil water in a pot over high heat.
2. Insert the prepared herbs into a satchet and insert into pot and let it boil for 10 minutes with lid covered.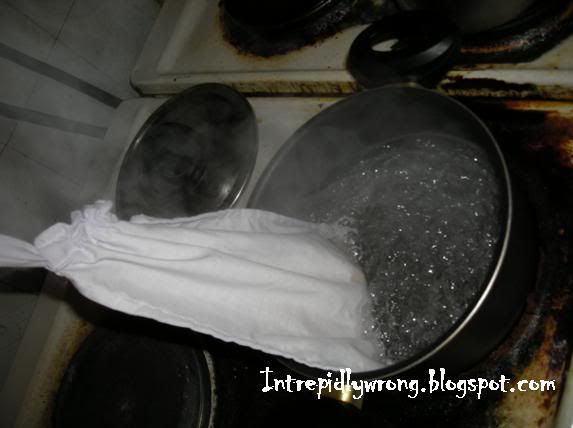 3. Enter pork into pot and let boil for 15 minutes.
4. Remove lid after 15 minutes, add in 3 table spoon of dark soy sauce, enough salt, pepper and MSG to taste.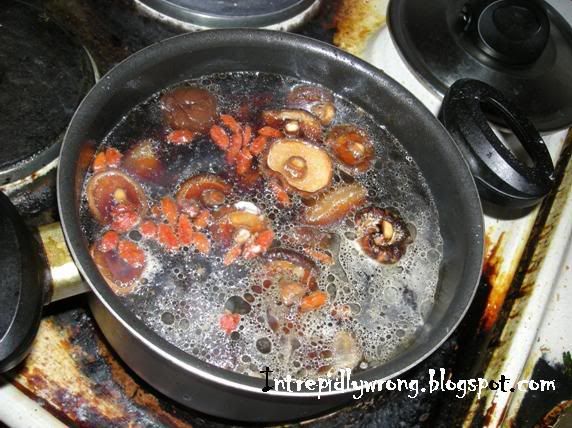 5. Cover lid and allow to boil over slow flame for the next 45 minutes.
6. Stir in chinese cabbage and allow to boil for 2-3 minutes.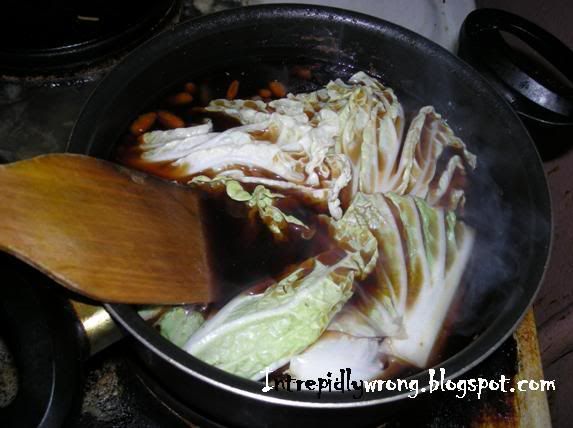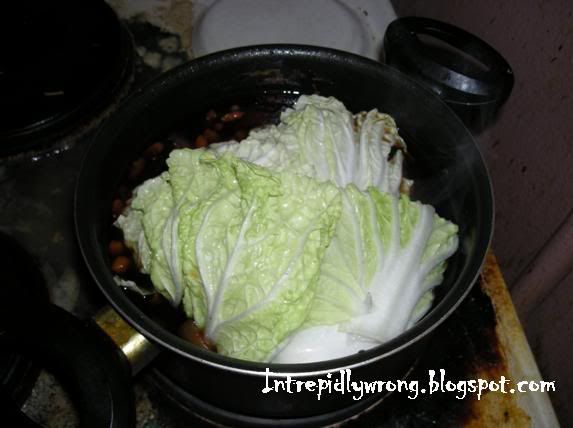 7. Remove pot from stove and serve with a bowl of hot rice.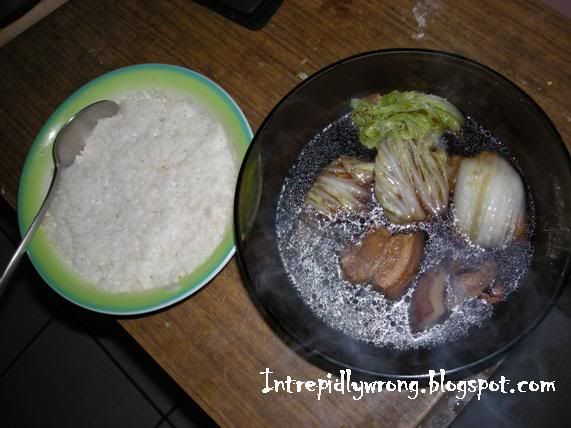 Given it didn't taste as perfectly as the one I tasted in Klang, I thought it was not bad at all. Definitely a long shot from when I cook using a premade spice, the ones they sell in convenient stores. During the boiling itself, the aroma was incredible. My neighbour living in a different unit had actually came over to check out what the smell was about.
Notice the satchet? My mum made me that for me to sift through the soy milk from its dregs. Seems like it comes in handy this time!