After a week of intense drama (not unlike that of your typical drama scenes from OC or One Tree Hill or Dawson's Creek) in the hostel, when Ming invited me over to his apartment for dinner and to spend a night, I couldn't say 'YES' soon enough.
The night before (Thursday), he was just lingering around my hostel, so I invited him to a dinner of
Bak Kut Teh
, Chai Poh Egg Omelet and Chinese Cabbage Fried with abalone mushroom (no pictures taken, sorry!).
The next night, on the menu were Ming's Hainanese Chicken Rice with Grilled Chicken, White Carrot soup and Bernard also brought along Fruit salad for dessert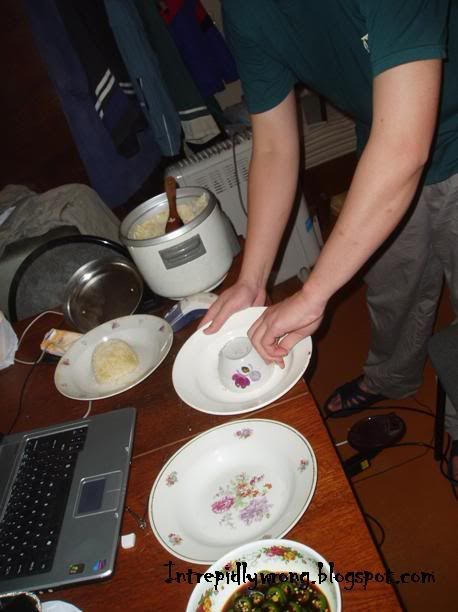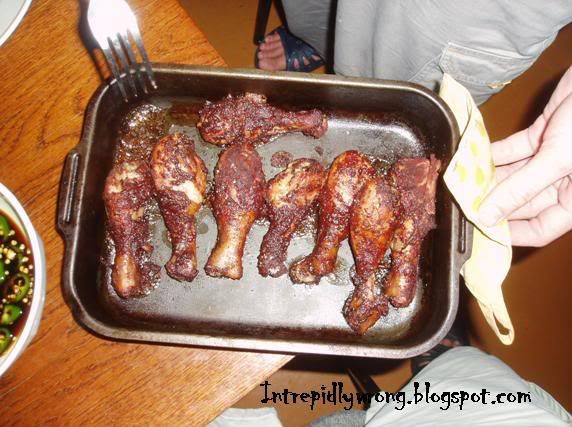 Althought I take pride in my cooking, I must say that Ming's hainanese Chicken Rice beats me hands down. Bernard's Fruit salad was also a winner. He used dices, bananas, pears and apples, with a hefty serving mayonnaise as dressing. Quite a potent combination.
After dinner, both Ming and Bernard took out their guitars and jammed! And whichever song I knew about, I sang to my heart's content! Somehow it felt better, more surreal than say singing to a TV screen in any Red-Box karaoke parlour.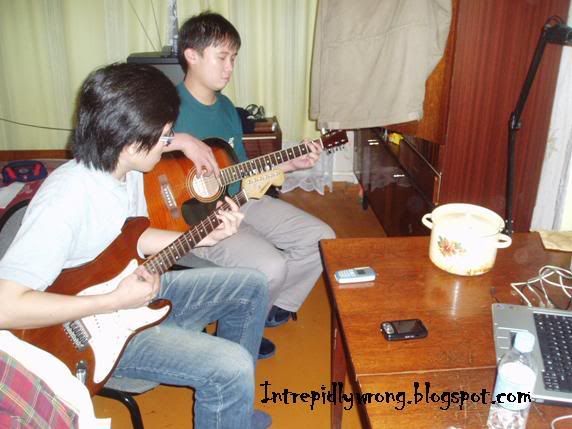 Ming, never one to pass a chance to photograph, finally got down to it- and striked a Van Damme pose.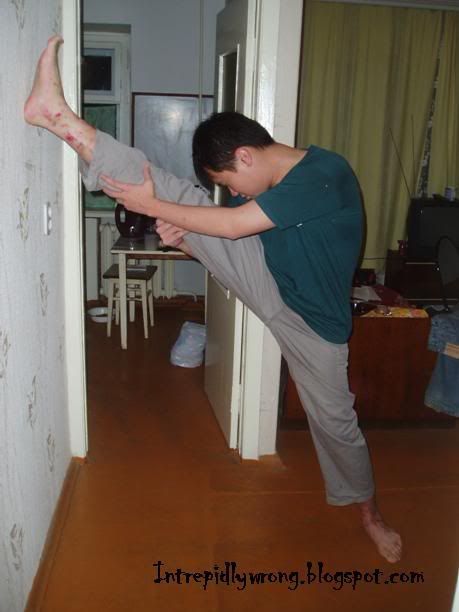 A great escape, indeed.