Sorry I didn't update my blog in such a long time. The whole week was pretty busy for me, what's with the charity drive, with my work as a newsletter editor for the newly formed Student Body, as a advisor in our up-and-coming Chinese New Year concert, and lastly, as a student.
But back to the charity drive. For those of you who still doesn't know, a few of us Catholic students here in Kursk decided to organize a trip to the orphanage during our coming holiday, near January, which coincides with the Russian Orthodox Christmas (7th January). Somehow I thought that for once, I want my Christmas to be meaningful, and nothing beats that than to throw together a
Charity Drive
for the orphans in Kursk.
So last weekend, a few friends and I decided to make cookies for sales! It was hard work- what's with the kneading and pressing and rolling and baking and wrapping- took us nearly 4 hours to bake about 15 batches of cookies.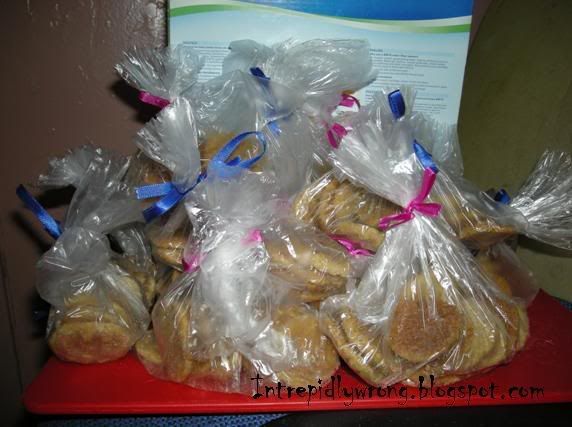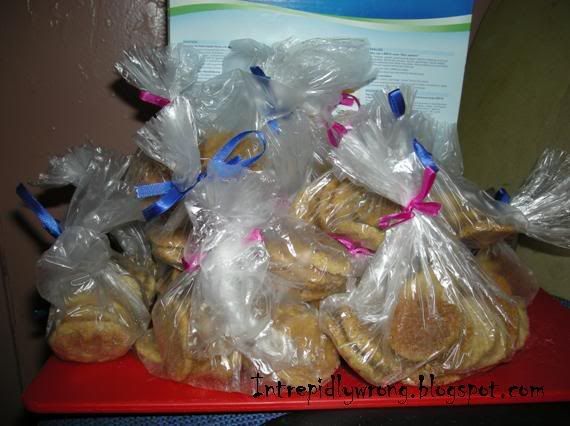 And they were delicious, crispy and crunchy. sold for 15 rubles (RM2) for 12 pieces. We managed to sell out in minutes and there were still some people who didn't manage to get any.
In another hostel, some friends decided to sell Christmas cards, seeing that Christmas is less than a month away.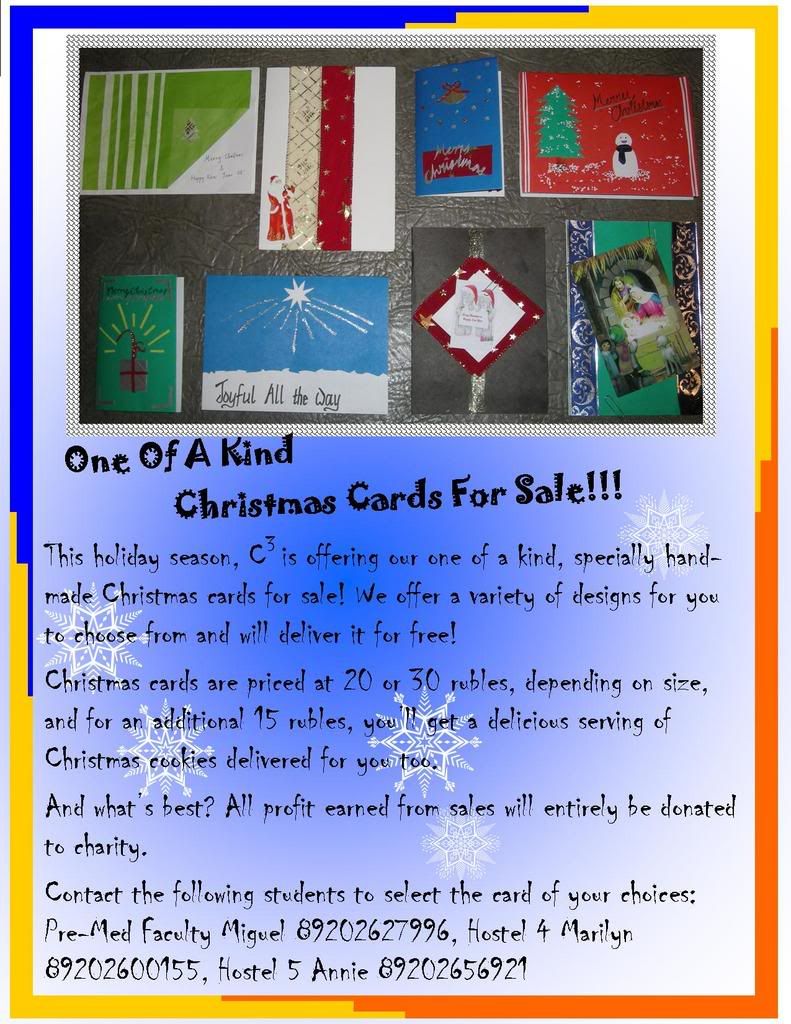 Their creativity blew me away. The best thing was that it was hand-made. Meticulously pieced together. I myself reserved about a dozen of those cards!
After 3 weeks, from selling cookies, cutting hair, selling pizzas and burgers and through donation in church, we've managed to collect 2000 rubles, around RM270. And it wasn't until this past Wednesday that we found out- there are 50 orphans in the orphanage. 2000 rubles is definitely not going to be enough to be distributed amongst 50 orphans!
It all seems pretty bleak now. We plan to throw a really memorable Christmas Celebration but it seems like financially, we are currently unable to do much. But I believe where there is a will, there is a way. Tomorrow, I will be approaching a local Department Store owner, and possibly ask for a donation of toys, stationaries, maybe some food and tid bits for the children. I pray that that works out right. If not, I will have to work my a** off next week selling twice as much cookies, burgers and pizzas...