My friend, Pei Fern, a senior living on the 9th floor, celebrated her birthday last week.
Lynn Wei
and I decided we were going to make popcorns for her. It was the first time I attempted at making popcorns and it was fun, I must admit!
Ingredient:
Popcorn Kernels
Butter
Sugar
Vegetable Oil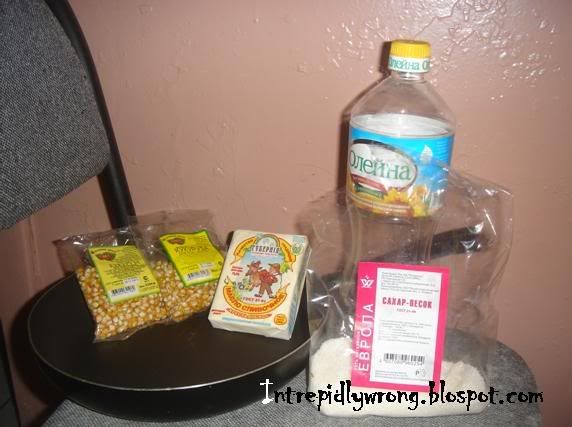 1. Heat up a deep pot over stove, pour oil enough to cover the base of the pot.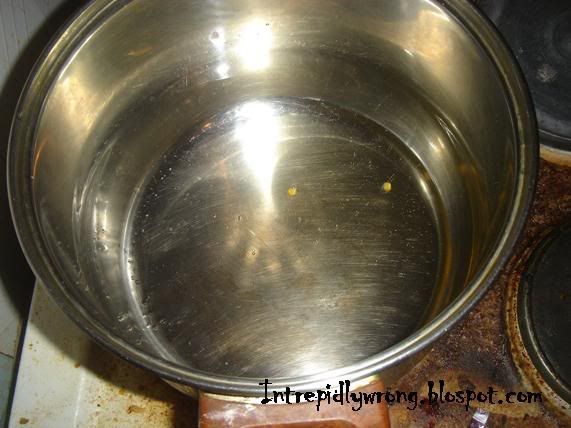 2. Drop 2 or 3 Popcorn Kernels, and leave it until they pop.
3. Once they pop, pour the remaining popcorn kernels and spread it out evenly.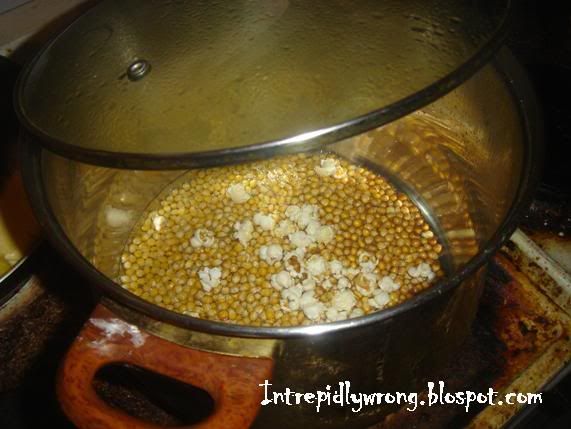 Once popping begins, either shake the pot gently back and forth or stir the popcorn kernel about to make sure the unpopped ones pop!
4. Once the popping reaches a crescendo, remove it from heat and let the remaining popcorn kernel pop. Transfer popcorn to a container.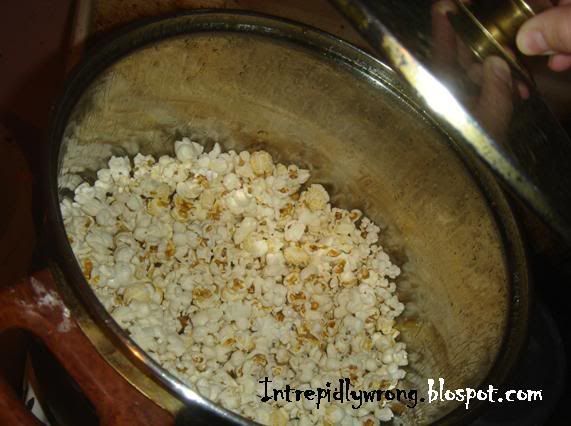 5. Melt a stick of butter in a pan and pour it evenly over the popcorns, making sure to stir it in evenly and nicely.
6. Make caramel by heating sugar on a non-stick frying pan, stiring it constantly until it melts.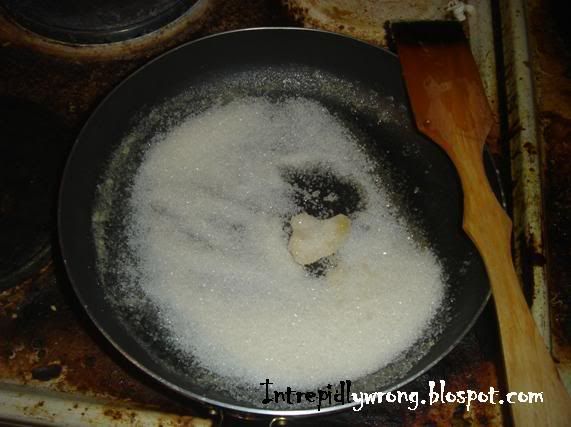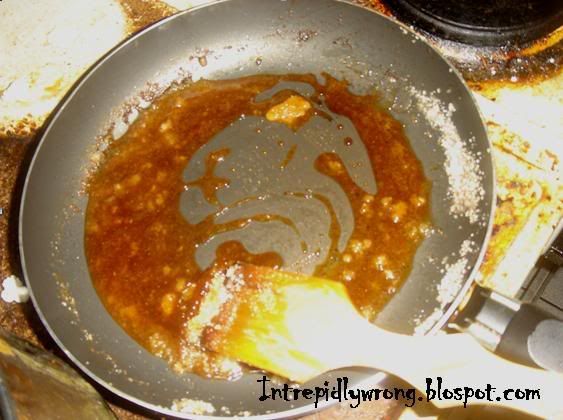 7. Pour caramel over the popcorns while stirring them evenly.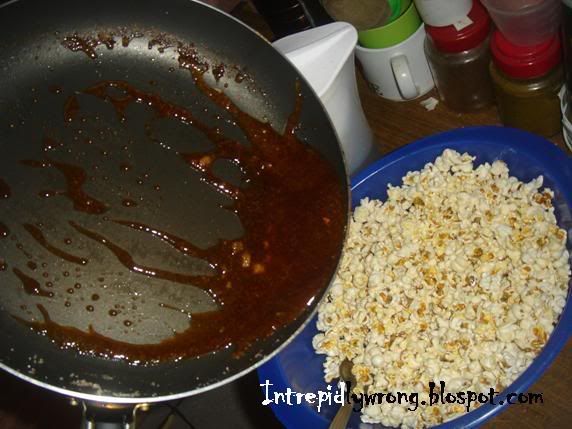 8. Let popcorn at room temperature and serve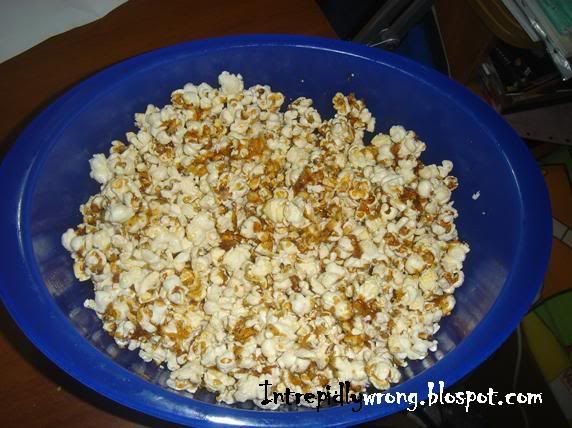 I'm glad everyone enjoyed them!