This is a really simple way of preparing macaroni and cheese. I obtained a recipe over the internet and did my own modification to simplify it. Gone are the days when you undercook and burn your macaroni at the same time. Have fun trying it out!
Ingredients:
Macaroni
Tomato Extract
Seasoning (Sugar, Oregano, Salt, Black Pepper, Basil)
Minced Beef
Onion
Champignon Mushroom, sliced
Grated cheese (parmesan, mozzarella or any other types according to preference)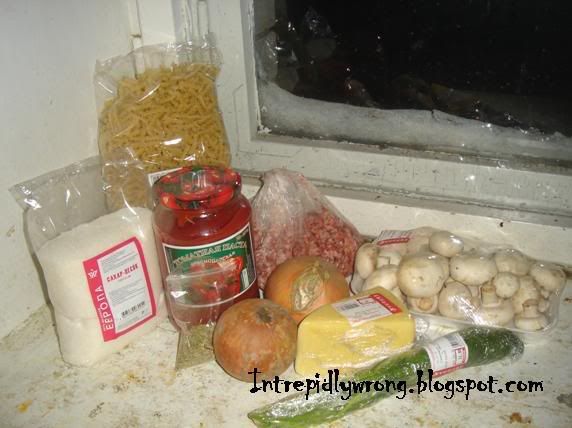 Step 1: Prepare the Macaroni
Boil the macaroni according to instruction (or until soft)
Lay Macaroni on pan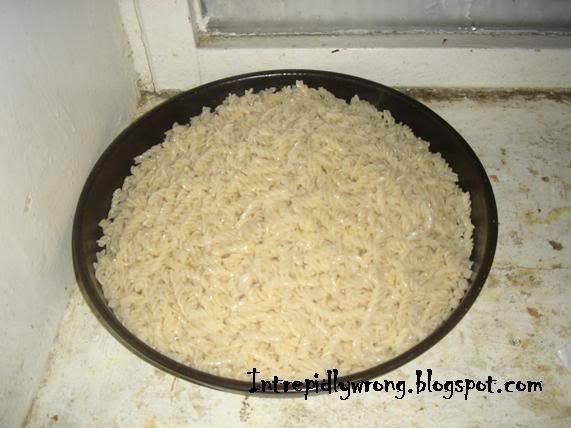 Step 2: Prepare gravy
Fry onion with minced beef until it looses its pink colour
add tomato extract and seasoning, add water and let it boil for a few minutes
Pour gravy into pan, mix well with macaroni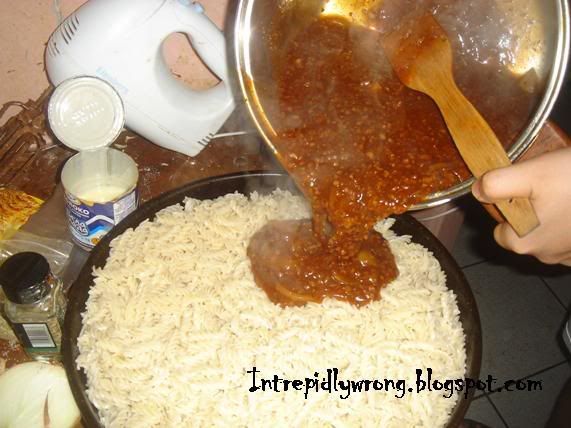 Step 3: Prepare the topping
Arrange sliced champignon mushroom on top of macaroni
Grate cheese over pan, sprinkle seasoning on top of cheese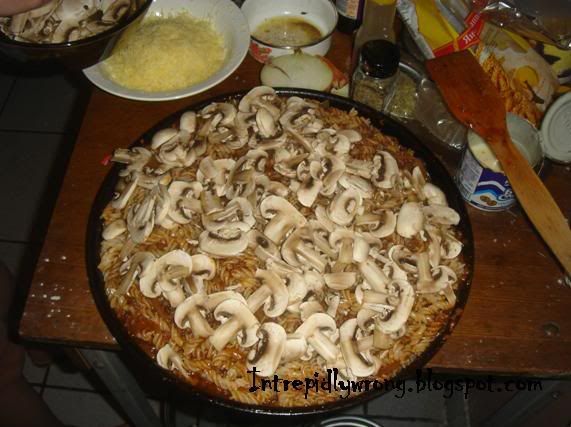 Step 4: Bake
Bake macaroni in oven 150 degrees 15 minutes on top rack
Step 5: Enjoy!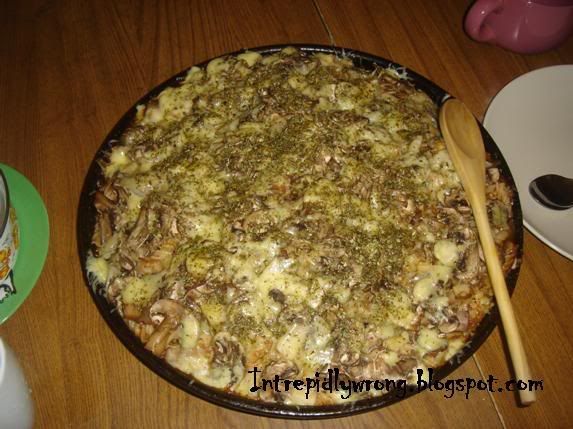 Here is another option to the mac and cheese, during a dinner party the other night, I had some eggplant left over on the fridge, so I sliced it thinly and spread it on top of the macaroni, along with the champignon mushroom. And it turned out really good too.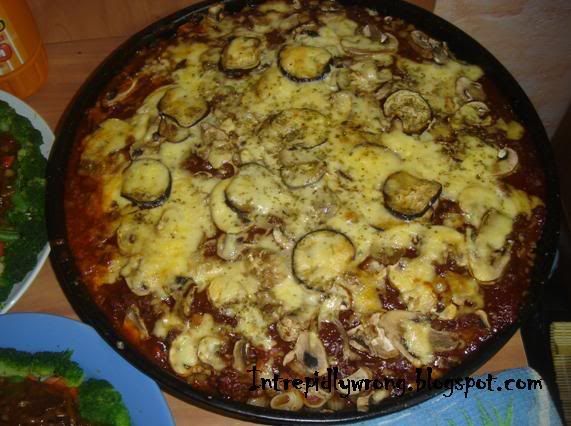 Easy, delicious and unique. What more can you ask for?