Disclaimer: Some of my friends would probably KILL me for posting some of these pictures... But where is the fun in life if you don't get death threats every now and then right? Heehee!
The latest season of Malaysia's Manly Next Top Model sees the final 4 contestants battling it out, catching shots after shots in the beautiful, historical town of Malacca.
The Portfolio
1. The final 4 contestant shooting for the cover for backstreet boys' latest album.
2. Yours truly was eliminated first owing to his premature receding hairline issues (not depicted here thanks to the fedora hat).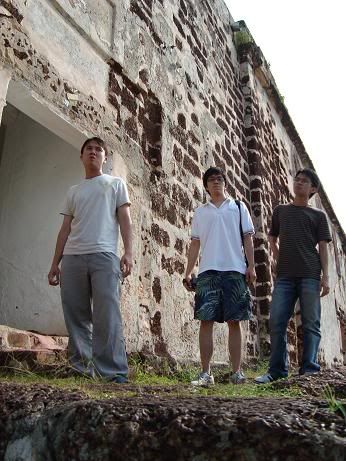 3. The final 3 now goes head to head to win the prestigious title.
4. An attempt to recreate the
Spanish Steps
, albeit the shorter version.
5. Blooper- A duck flew by just as this shot was taken.
6. Bernard the Boring was eliminated next. Judges commented on how his poses were as stony and flat as the stone slabs behind him. Muahahha!
7. Ming attempts the 'Blue Steel' pose.
8. Benny tries 'Magnum' the look that saved the life of Malaysian Prime Minister in
Zoolander
.
9. Ming refuses to back down, flexing his manly mounds.
10. Benny double backs and uses the smiling-guy-next-door approach.
11. In one final attempt, Ming channeled the spirit of Bruce Lee.
At the end, 2 persons stand in front of me, but I only have one picture in my hands. This picture represents the one who will become Malaysia's Manly Next Top Model.
And the winner is...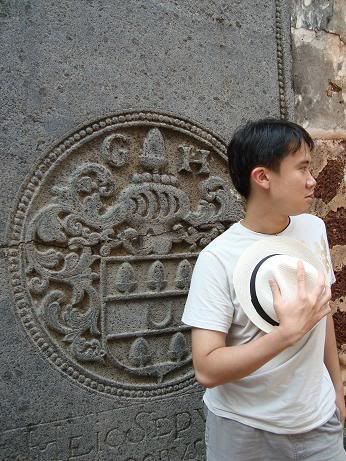 Ming
~No trees or ducks were harmed during the photoshoot~