My other entry of this week's theme
here.
Another late entry.
This time my picture for 'High' comes from Cambodia, a country like no other. Here are me and my friends standing at the peak of Angkor Wat, what some people said should have been rightfully awarded one of the 'Seven Wonders of the World' title.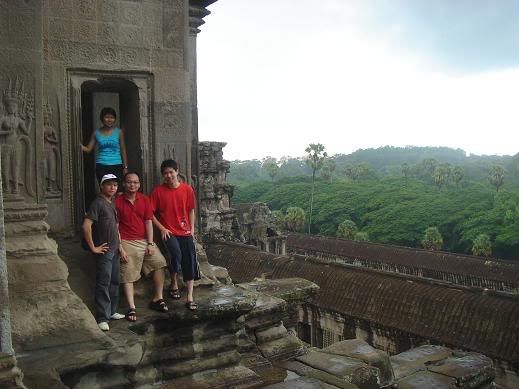 Here you can see the Angkor Wat being reflected on the lake of mirrors.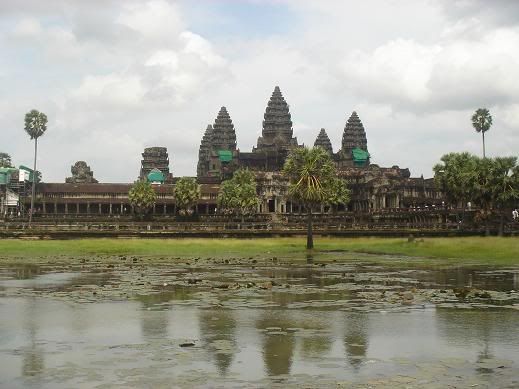 But in order to reach to the top of temple, you need to embark on a mini adventure. The time we arrived there, the rain had just poured. The steps were as steep as they were wet.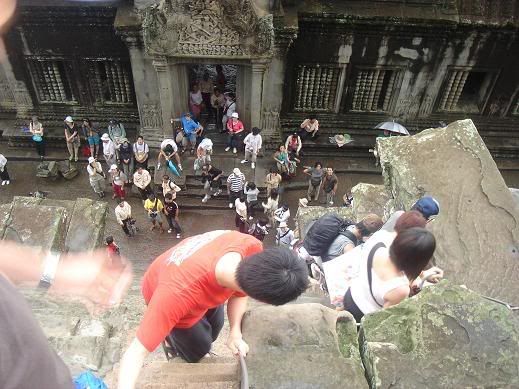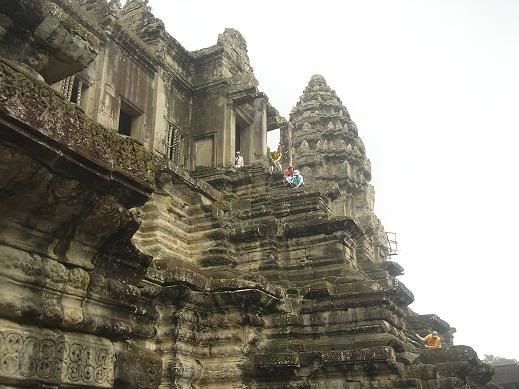 When I said 'rain', I really meant a torrential storm! Luckily we came prepared.
But when we arrived at the peak, the view of Angkor with the lush greeneries right after the rain, just as the sun set over Cambodia was a sight to behold.