The Europe Trip that I embarked on a few months ago, I must admit, was a very enlightening one for me. As someone who was raised in Asia, we did learn about the atrocities carried out by the Nazi and Japanese empire during the world war II, but somehow emphasis was put on the Asian side, and only this past year did I really understand the meaning of the Nazi Holocaust during the war.
This is the first of the two part series of pictures for this week's photohunt, titled metal. (
Part 2 here
)
This picture was taken in Auschwitz, Poland, where the Nazi German Concentration camp was built. This structure here can be found on a wall in which barbed wire surrounded.
As you can only imagine, barbed wire surrounded the whole concentration camp, locking people inside. Inside this camp hundreds to thousands of prisoners were kept at any one time. The worst thing was that there was an incinerator also in the premise, where prisoners are said to be whisked off to be killed.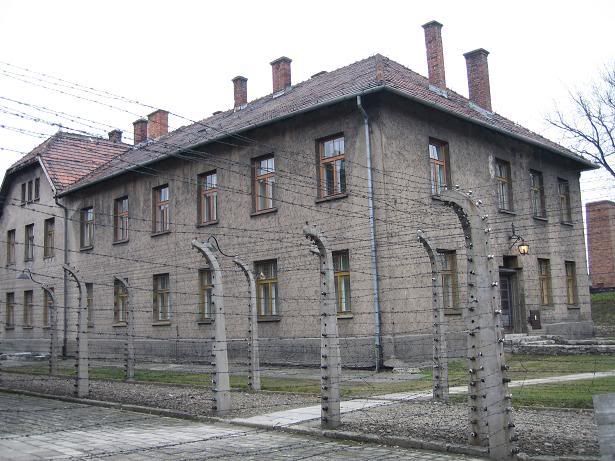 Pictures like this should serve as a reminder of what mistakes people have done in the past, and what lesson we can take from it.