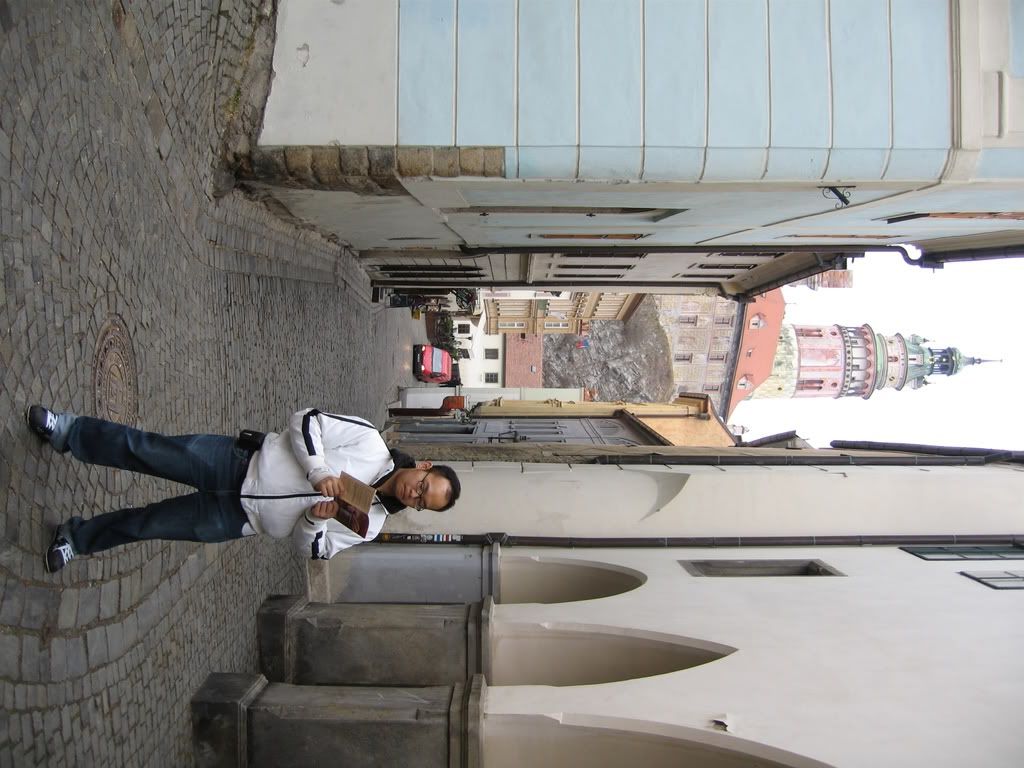 This is a picture taken in Cesky Krumlov, Czech Republic. The whole town is full of narrow lanes and cobblestone paths, medieval buildings that are hundreds (even thousands of years old).
This picture of me is taken in front of a very narrow lane in the town, searching for directions on the map.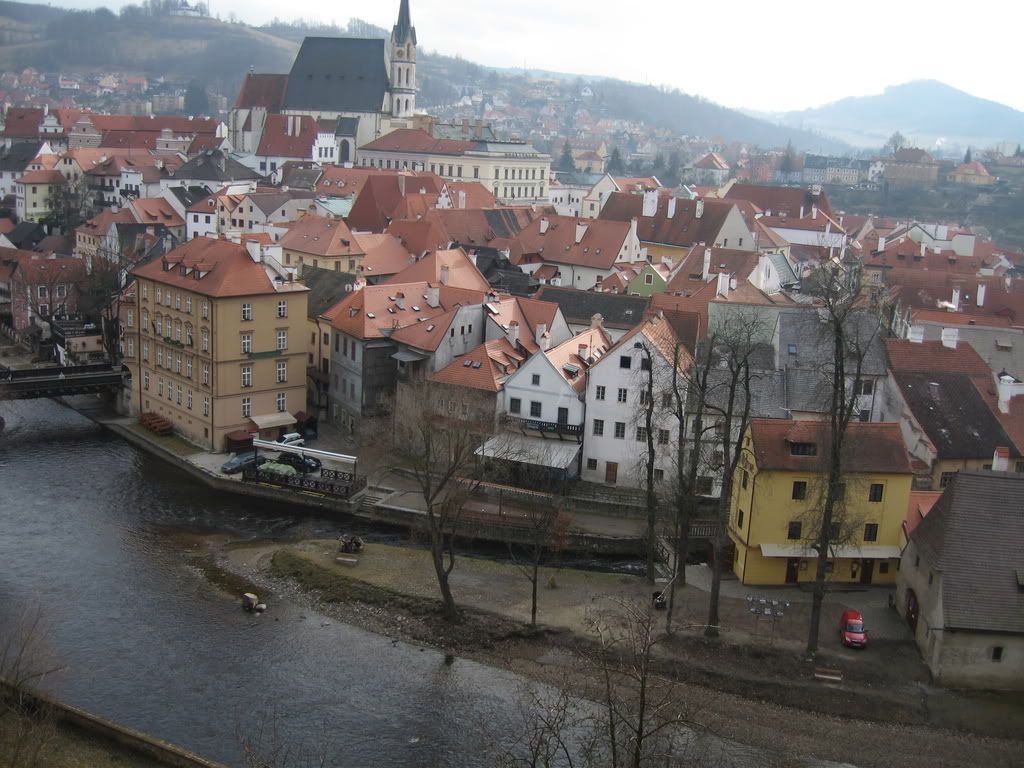 Here's a picture of the town. It is very well preserved. In fact, it is the second most important town which is protected under UNESCO World Heritage Site.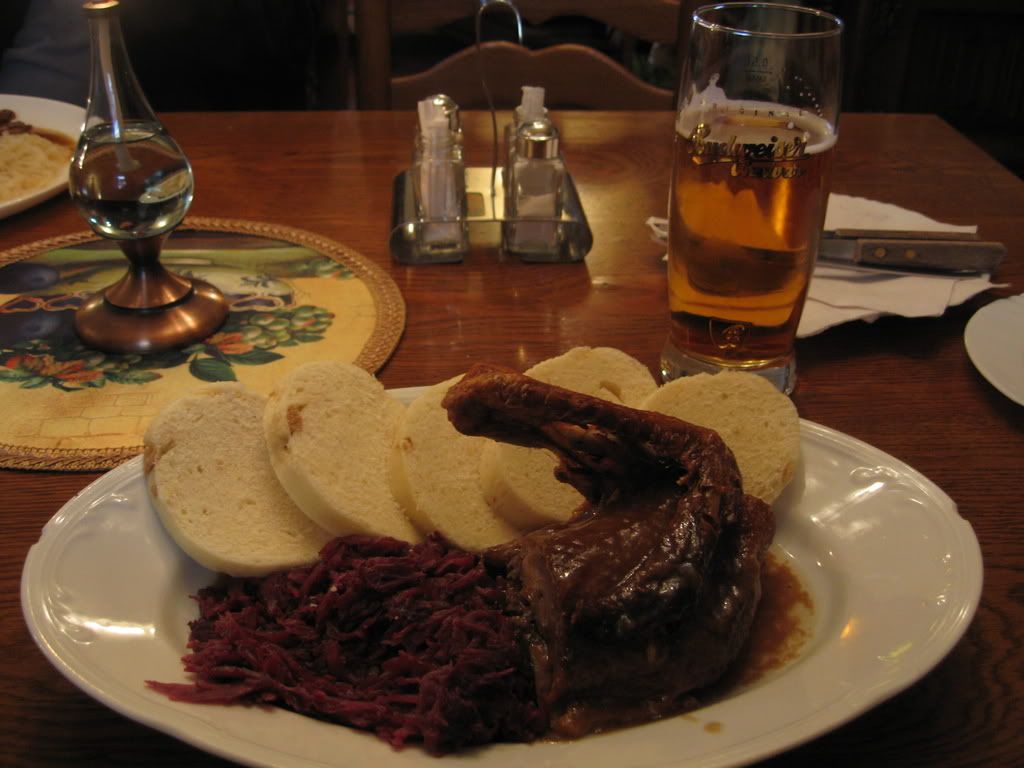 And here was the traditional Czech dinner that we had, roasted duck with cabbage and dumplings... which tasted as good as it looks (and sounds).
Anyway, I'm in Budapest right now, still in my winter break. We went to visit a Thermal Spa just a few hours ago (which was REALLY soothing) then had a very traditional Hungarian Dinner at a Posh restaurant. So I'm practically beaming as I1m typing this at the moment.