When I found out that today's topic is 'Party', I thought, hm... no problem there! If you've been reading some of my previous posts you can note that not only am I the party animal, I am one heck of a party planner too.
But what I want to share this week is a party of a different kind. Earlier last month, a group of international students here in Kursk, Russsia organized a party for the orphans here in one of the orphanages. We raised our own fund and bought present, gifts, surprises, games and many, many performances.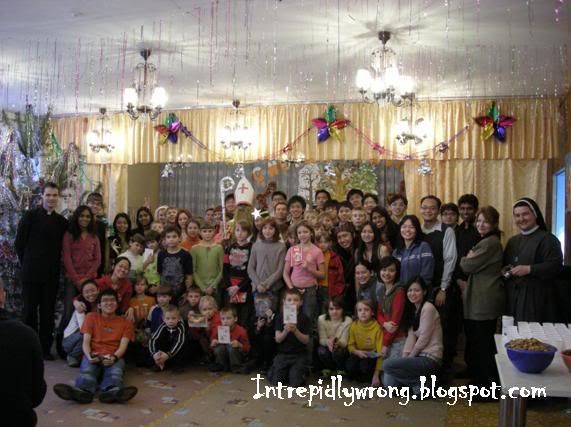 Group Photo
You can read about the report on the party in detail, with more pictures and video clips here in my previous post.
click here
!
The best thing was to see how the children enjoyed themselves as well, singing, laughing, clapping along to the performances, and taking part in the games. Our months of hard work in planning and raising the fund was really worth it.
Here, I took a picture with some of the children there.