Ask anyone who's been to Western Europe, to countries like Germany, Austria and others, and they can tell you how distinctively different their sausages and hotdogs are from the ones they sell here in Russia or back home in Malaysia. The texture, the flavour, the taste... they're worlds apart! And you can get them really cheap too!
This time around, a wiser me decided to 'ta pao' (pack home) some sausages from Austria- the last stop of my European trip, and make delicious hotdogs out of them.
Ingredients needed are sausages and buns!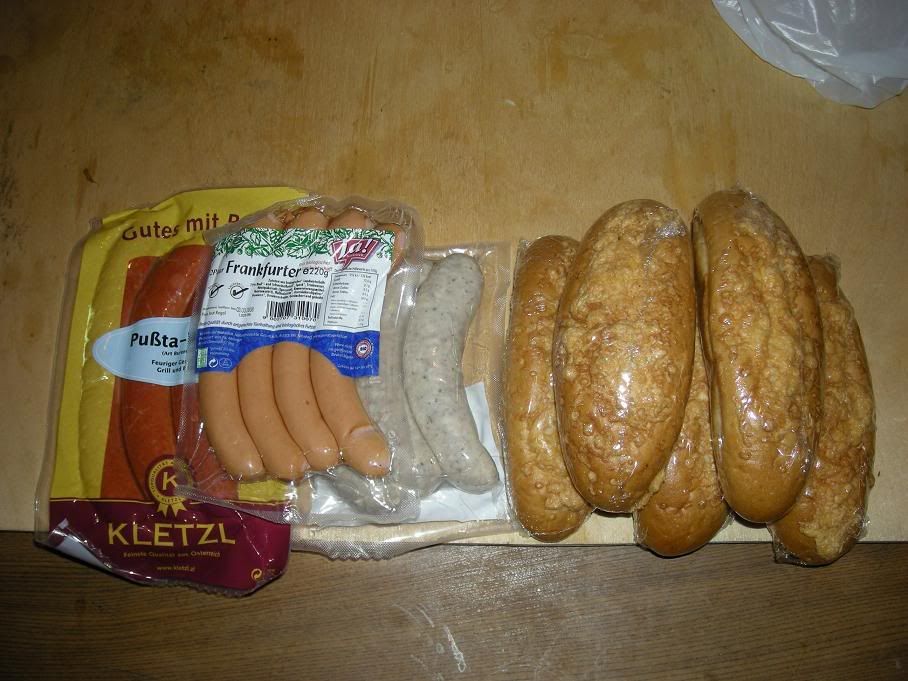 Fry them up in a non-stick pan.
I fried up some diced onions, made some potatoe salad. Also make sure you have chilli sauce, mayonnaise, and also mustard.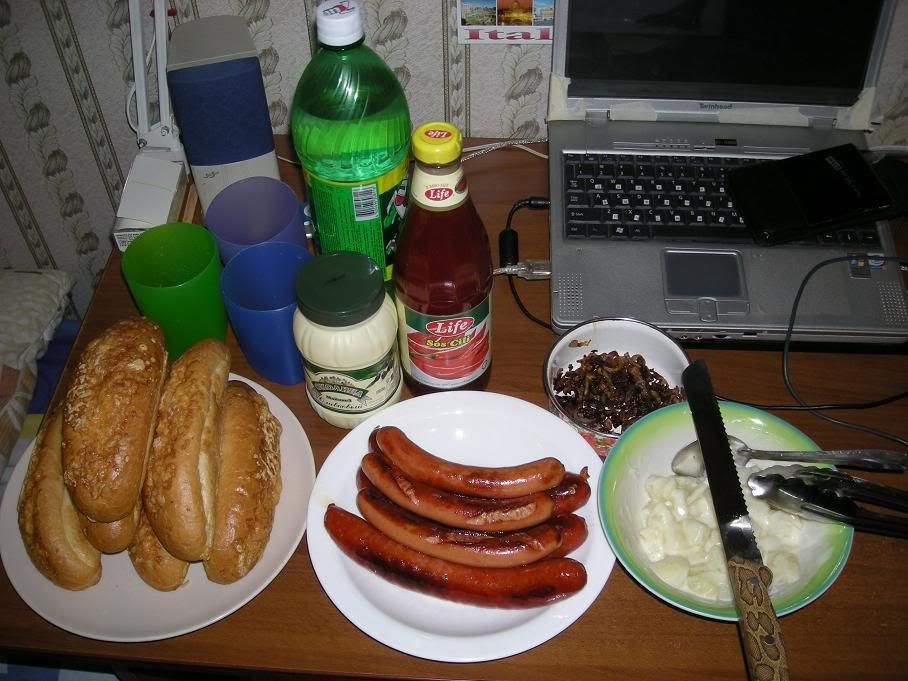 This is the end product. It didn't look as pleasing as I hoped it turned out to be, but it was delicious!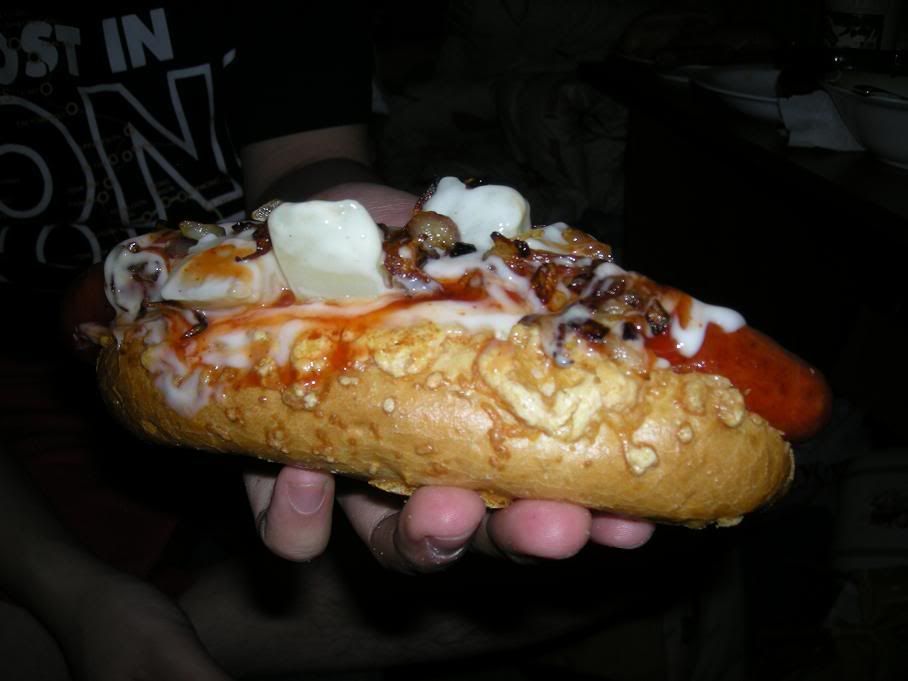 Compare it to the one I had in Oslo. Amazing, right? And the lady was kind enough to put 2 kinds of dressings for me, potato salad dressing at one end, and shrimp salad dressing at the other. It was certainly a mouthful!