Status: Slightly light-headed after that glass of wine, and full from the dinner I cooked for my friends here
Location: Krakow, Maloslaskie, Poland
Mood: Happy?
I know I promised to update this blog every day in the trip but so far, it seems that this is highly impossible. In between going out roaming the cities, having and tasting the local meals, then interacting and having fun with my friends here... I barely have time to come online at all!
But anyway, will try my best to upload more pictures and insert in a complete trip report once I get the time.
But so far? I'm loving it a lot!
These are some 'previews' of the pictures I took so far-
Croquets- pancake wrapeed meat or vegetable filling- a Polish delicacy
Me and Kenny running away from something... in Vigeland Sculpture Park in Oslo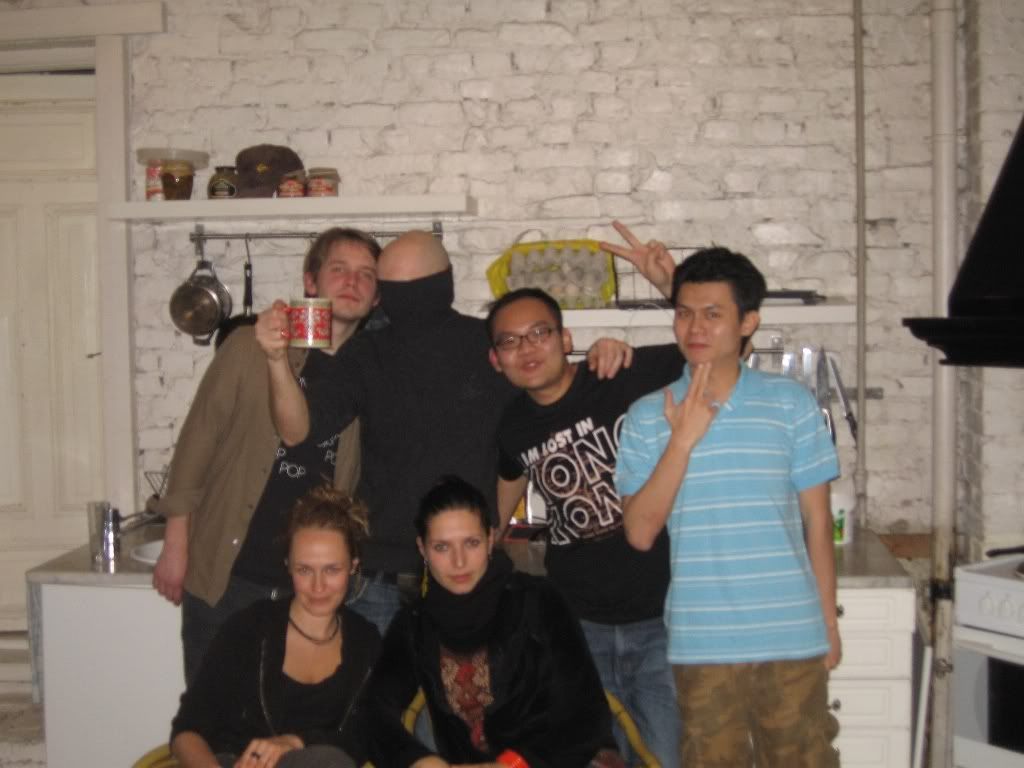 Me, tipsy from 3 shots of something, with an Andalucian Spaniard, a Slovak, a Norwegian and an Italian beauty in Oslo
Me and friends in Krakow, Poland
Kenny and Jackson gazing into the depth of each other eyes (while trying to keep a straight face) in Vigeland Park, Oslo
More to come soon!